NuvaniticTM IntelliHealth
Life Transformations, Intelligent AI Insights.
Embark on the journey towards the future of pharmaceutical interactions with BIOSYNTELTM.We're on a mission to decode the complexities, unveil pinpoint forecasts, and cultivate a culture of deep data comprehension. Together, we're set to challenge the norms and reshape the healthcare landscape.Our platform thrives on a revolutionary paradigm.
At its core, BIOSYNTELTM harnesses the power of time-series synthetic data, synergizing it with AI and machine learning technologies, thus paving the way for unparalleled data security, powerful insight creation, and intuitive data navigation. This unique approach enables us to enhance the interactions between Clinical Care Providers (CCPs) and pharmaceutical entities, facilitating productive partnerships and promoting superior patient health outcomes.
Decoding the Future of Pharma with Time-Series Synthetic Data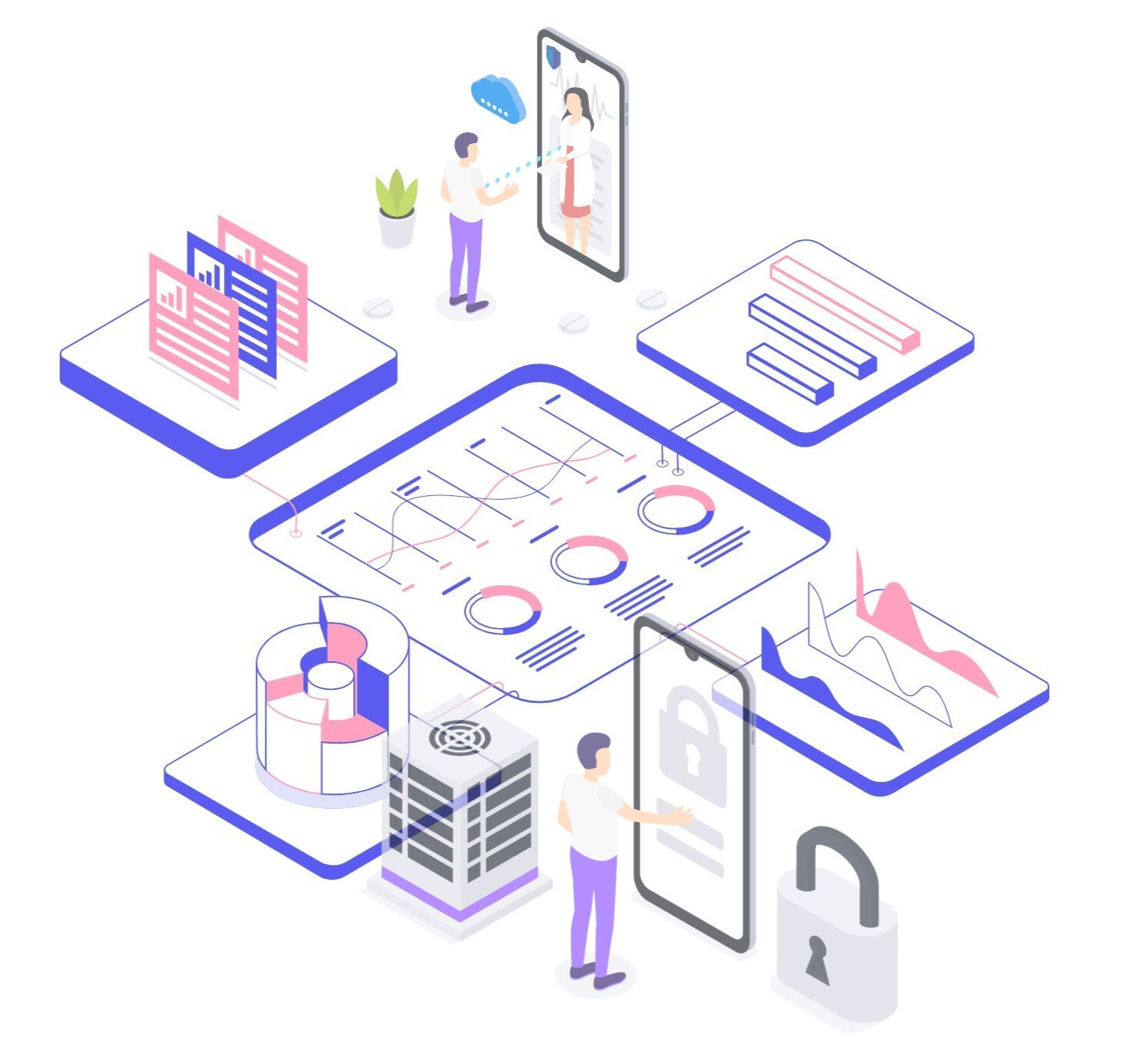 Creating strategic plans and making informed decisions in the world of pharmaceutical customer relationship management (CRM) is often a complex task, complicated further by the intricacies of handling large volumes of data and extensive workflows.Nuvanitic is pioneering the path to managing these challenges through the generation and analysis of time-series synthetic data, leveraging the power of advanced machine learning algorithms.At Nuvanitic, we prioritize ethical practices and data privacy while producing realistic synthetic data. This unique approach paves the way for more transparent and efficient communications between Clinical Care Providers (CCPs) and pharmaceutical companies, which in turn sets the stage for the formulation of strategic healthcare plans directly benefiting patient care.
Shift away from the traditional waiting period of months to evaluate the effectiveness of CRM strategies or understand patient trends.With BioSyntel, you gain access to an agile analytics platform that aligns with your workflows in real time, providing valuable AI/ML-driven insights instantly.Our solution eliminates the need to learn new proprietary machine-learning languages or engage in lengthy upfront modeling, allowing you to focus more on what matters most: delivering superior patient care.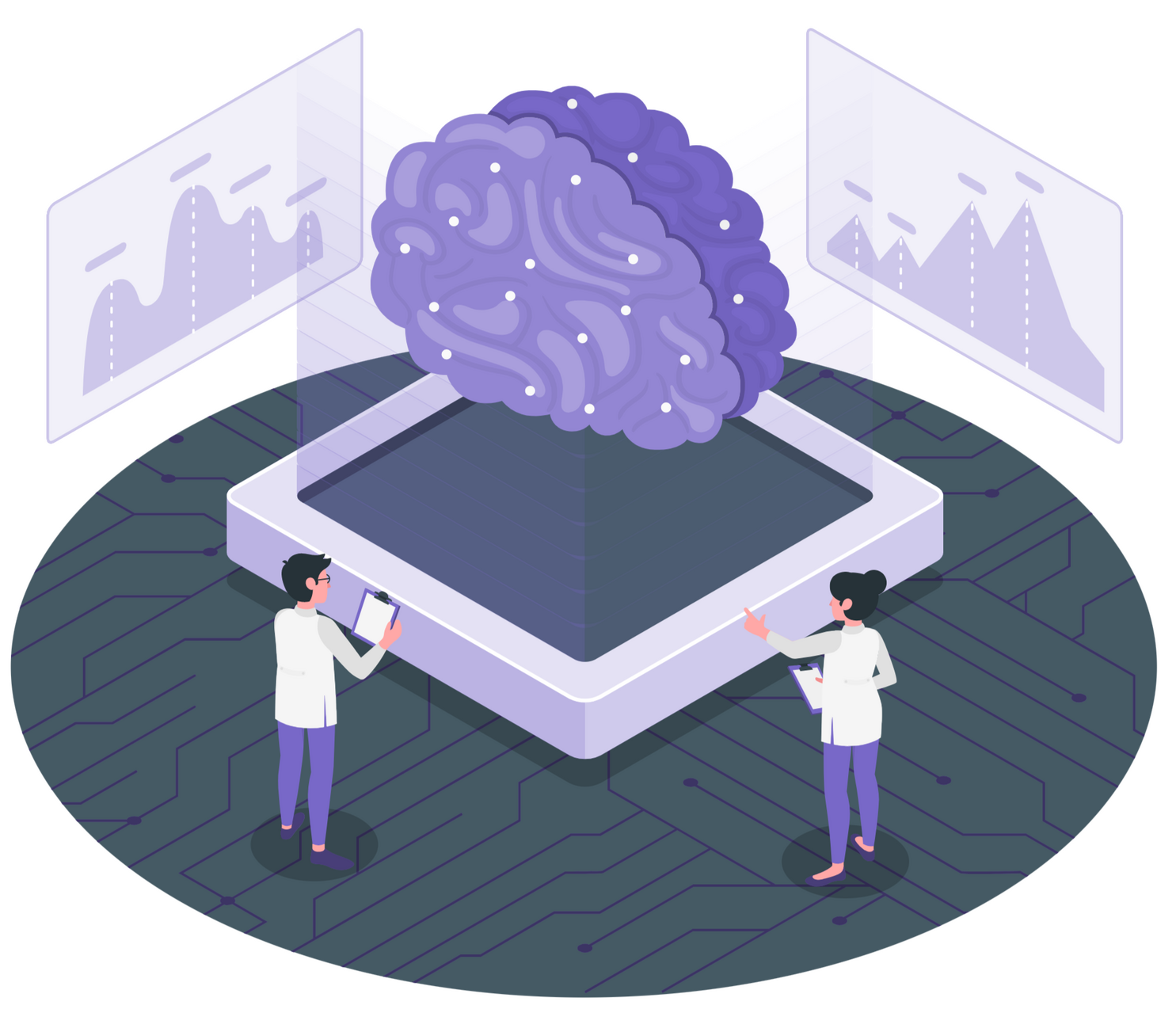 Nuvanitic's BIOSYNTEL platform facilitates easy collaboration, enabling you to work with partners across the globe, swiftly building new predictive models and cohorts.
Utilizing the power of time-series synthetic data, we fast-track the implementation of effective Customer Relationship strategies and facilitate precise patient targeting.
Our primary goal is to enhance communication between Providers and Pharma companies, augment Relationship efficiency, and improve patient care outcomes via our innovative synthetic data solutions.
Revolutionizing Speed, Redefining Workflow
BIOSYNTELTM PLATFORM
Nuvanitic TM generates synthetic data using real-world data to support researchers.BIOSYNTELTM - Empowering Workflow Management with a User-Friendly, Self-Service Analytics Platform.Elevate Workflow with Collaborative Excellence - Where Partnerships Propel Progress
Benefits of Synthetic Data
NUVANITIC USER BENEFITS
---
Rapid Deployment
With Nuvanitic you can deploy quickly by streamlining your trial workflow with a fast and agile analytics platform. With Nuvanitic, you can create realistic synthetic data in hours instead of months, run tests with the virtual dataset.
---
Privacy Compliance
Ensure compliance with data privacy laws by eliminating privacy risks in your clinical trials using Nuvanitic analytics. This analytics platform uses differential privacy to protect personal information in your dataset more efficiently than traditional anonymization methods.
---
Cost Effective
Increase your savings by accelerating clinical trials with Nuvanitic data analytics. Integrate our AI-powered analytics into your stack to automate processes and cut costs.
---
Deep Insights
Exploit the Nuvanitic platform with AI-powered analytics to dive deeper into fragmented sources and extract insights hidden in your healthcare data.
---
Accurate Analytics
Guarantee accuracy in clinical research, testing, patient safety, and product quality with Nuvanitic analytics and consistency of AI biomodelling.
---
Collaborate Extend
Enable seamless collaborations internally between your teams and external research institutions.
Power of Real World Data in Synthetic Data
Experience the Power of Synthetic Data – Unveiling Profound Insights From Your Real World Data!We take your original data and meticulously transform it into privacy-guarded synthetic counterparts, safeguarding sensitive information at every step.The transition from Real-World Data to Time Series Synthetic Data – Redefining the Future of Workflow!
Nuvanitic SUPPORT
Innovative team
Our Story:
Welcome to Nuvanitic IntelliHealth, your partner in medical innovation, utilizing cutting-edge Artificial Intelligence technology to propel the future of healthcare. We are more than a technology company; we are a passionate team of medical researchers and AI enthusiasts united by a singular vision: accelerating clinical innovation to improve patient outcomes.Born out of our own experiences in the trenches of medical research, we perceived the challenges inherent in traditional clinical trial processes. Time-consuming, costly, and often hampered by data limitations, these procedures often lead to pricey drugs and medical devices. But we saw an opportunity in the rapidly growing fields of AI and Machine Learning (ML) to disrupt and revolutionize these processes.Established in Toronto, Canada, on the cusp of the COVID-19 pandemic, we steadfastly believe in the transformative potential of AI. We envision quicker and more efficient clinical trials, streamlined patient recruitment, advanced adherence monitoring, and unyielding privacy compliance. All these empowered by the capabilities of AI and ML, delivering more reliable and faster results in the battle against diseases.We've fostered strong collaborations with leading research institutions and hospitals, allowing us to stay at the forefront of technology and medical research. Together, we are building a future where disease management is efficient, effective, and driven by data, ensuring that patients get the best care, precisely when they need it.Join us on this exciting journey as we continue to harness the power of AI, making the future of medical innovation a reality today with Nuvanitic IntelliHealth.
At Nuvanitic IntelliHealth TM, We are your ally in transforming the relationship between Clinical Care providers and pharmaceutical companies. Our AI-driven platform uses time-series synthetic data to deliver dynamic insights, enhancing decision-making and interactions within the pharmaceutical industry. BIOSYNTEL TM environment fosters more precise predictions, thus revealing the unknown.
Services in Scope
Connect
Sign up to receive the latest news and updates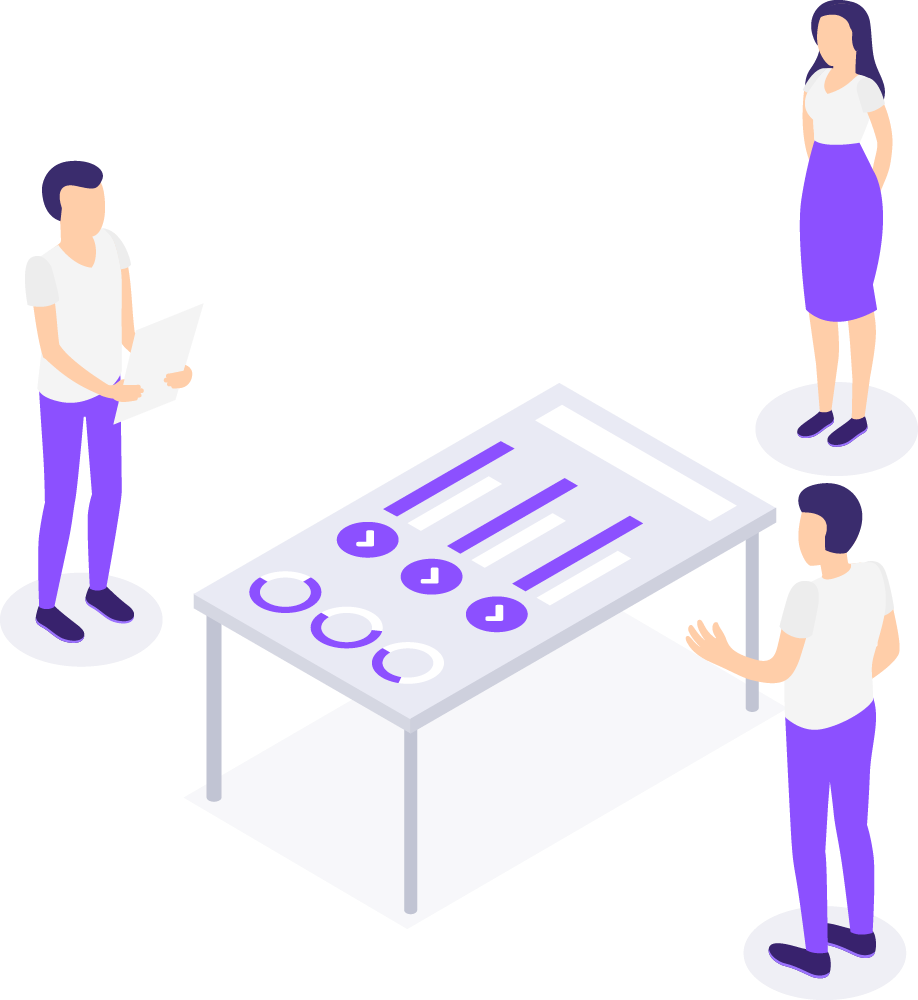 © 2023 Nuvanitic IntelliHealth Inc., All rights reserved. BIOSYNTELTM and
NUVANITIC TM are trademarks or registered trademarks of Nuvanitic IntelliHealth Inc.
All the other names and logos are trademarks or registered trademarks of respective owners.
All patient data visualized on this website are for illustrative purposes and are a combination of fabricated information and open-source databases.
We cannot provide any kind of advice, explanation, opinion, or recommendation about possible health-related- remedies, medications, options, selection of services, or strategies.Policies Terms and Conditions Privacy Policy Platform Status
Image Credits
Thank you!
For signup and visiting our site.
Text